AUSDOM Kids Headphones, Wired Headphone for Kids On Ear Kids Headphones for School Children Headphones with Microphone Volume Limiter 85dB Tangle-Free 3.5mm Jack for iPad, Boys, Girls, School, Pink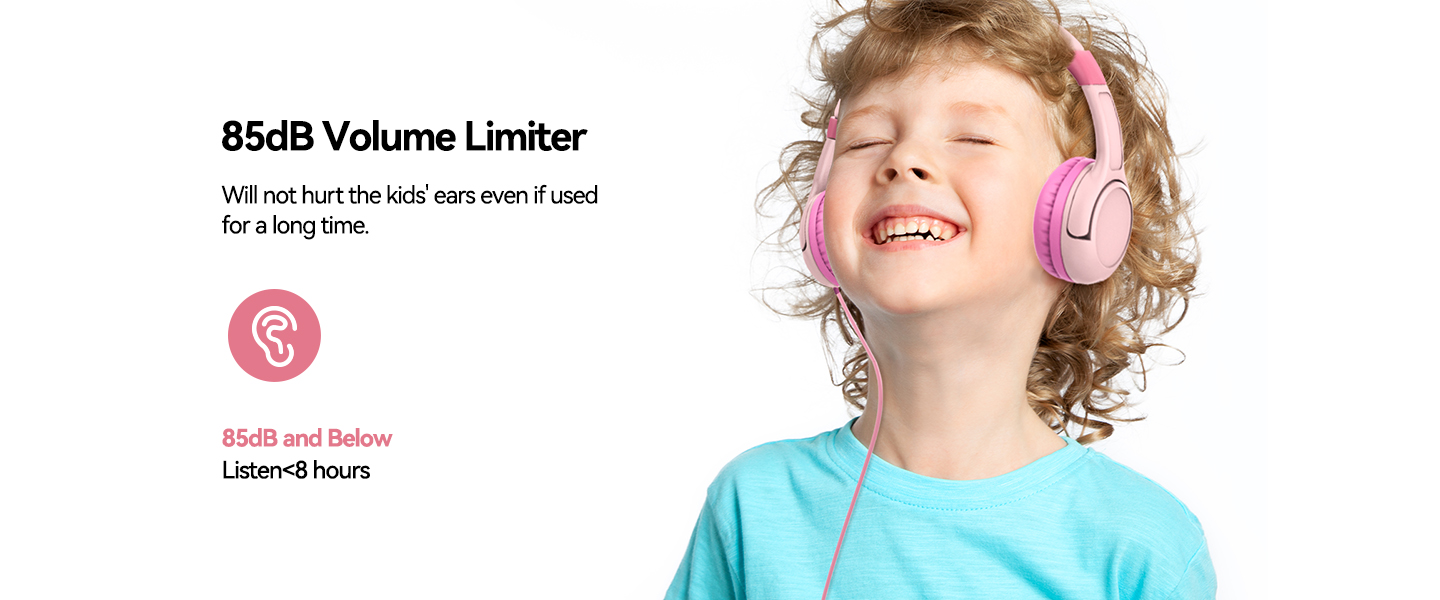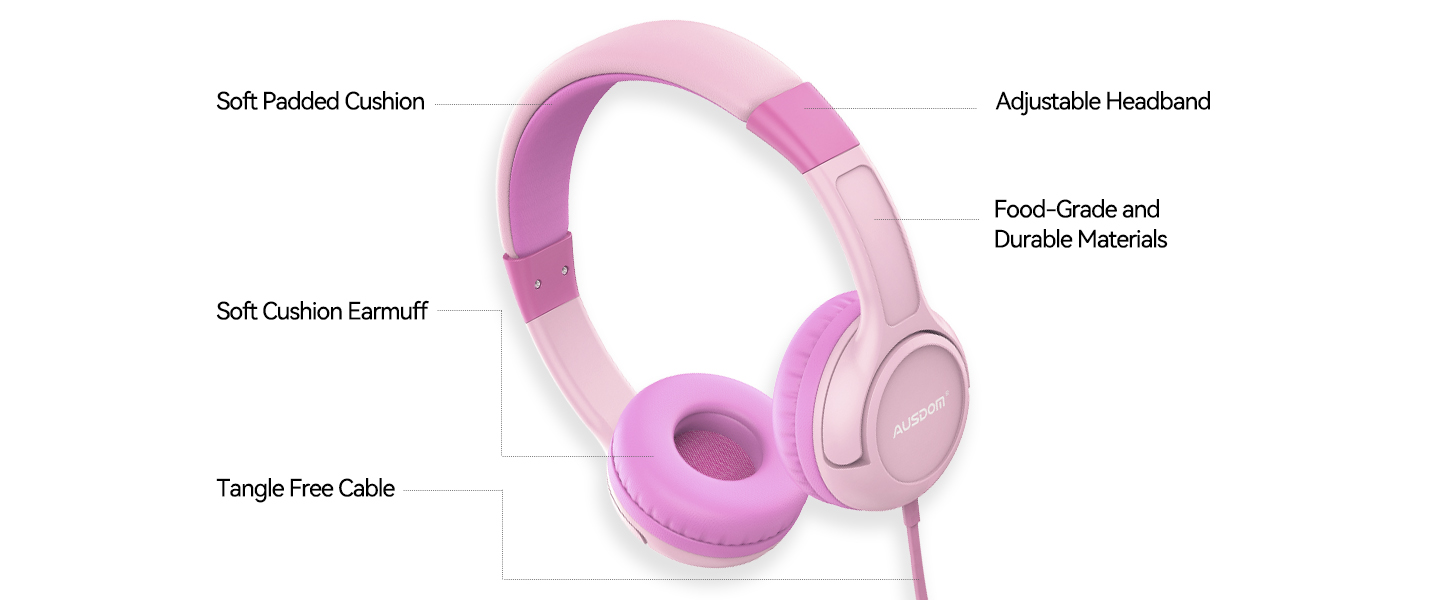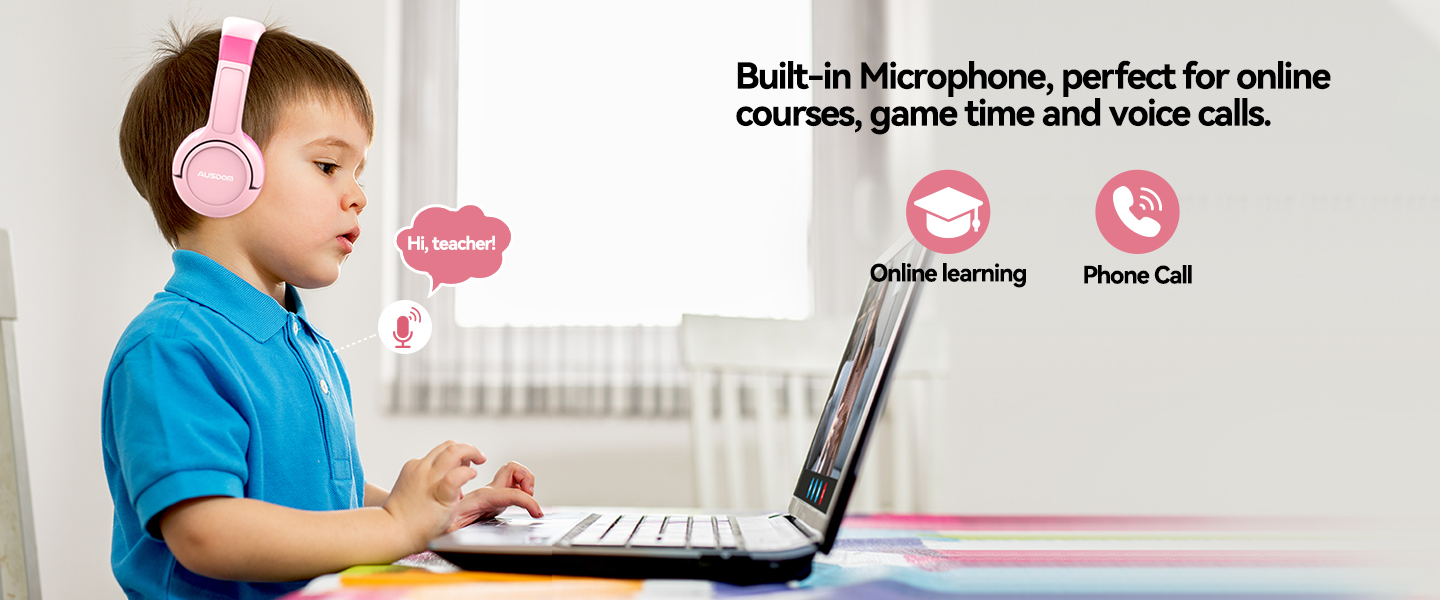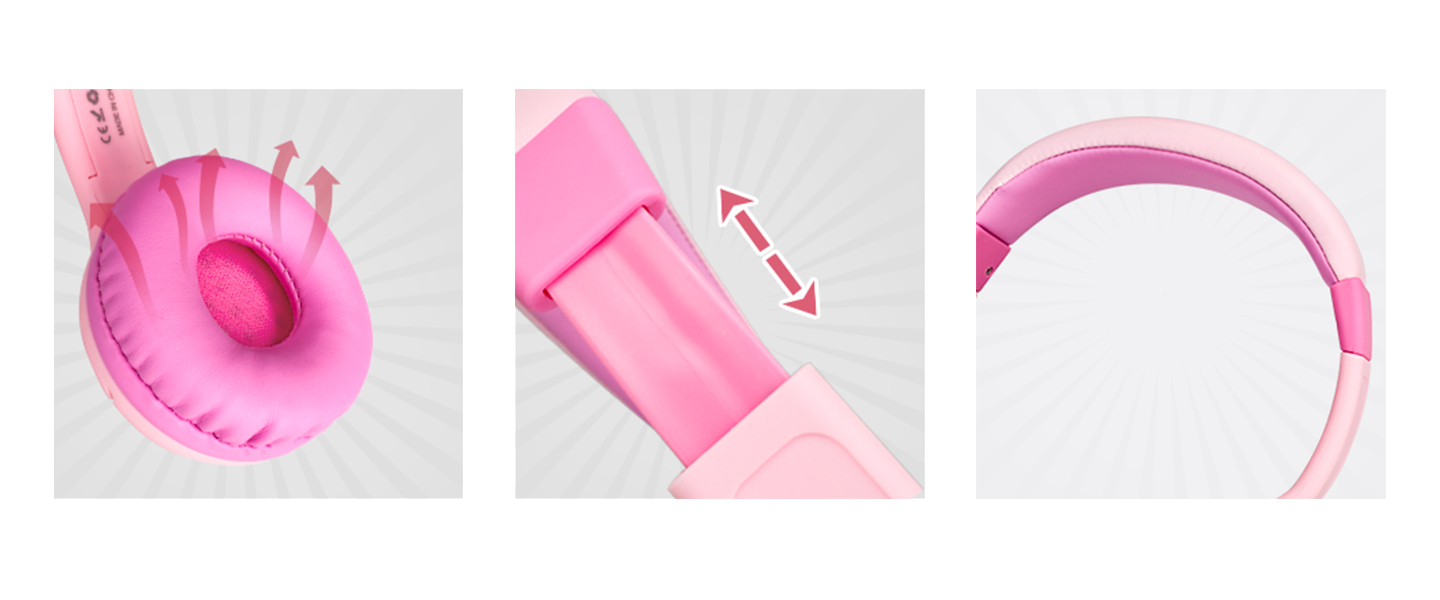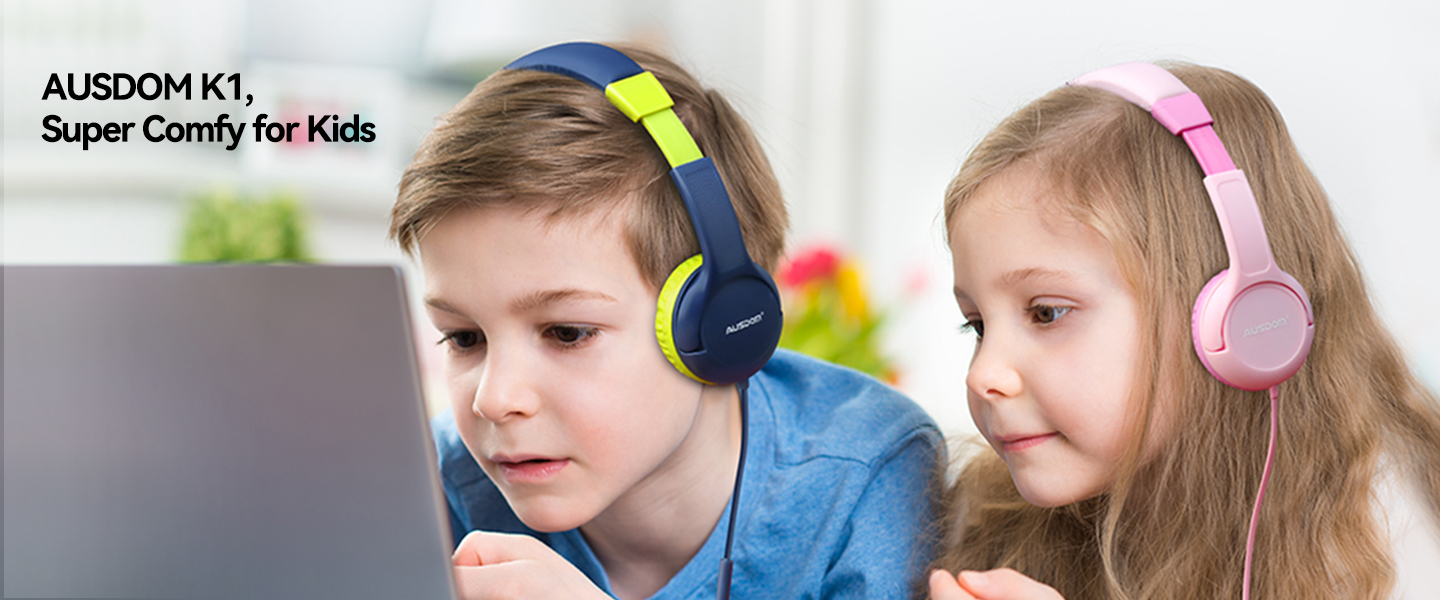 Hearing Protection: With built-in 85dB safe volume control, you don't need to set your device before putting it on your child's head, or worry about your child's hearing being affected. These kids headphones for school will do a great job of protecting your kid's hearing in a more sensible way.
Built-in Microphone: The kids headphones for school work with the In-line microphone that kids can use to practice language on their tablets, and are also perfect for school computer use, online courses and voice calls.
Comfortable & Adjustable: These kids wired headsets design has an adjustable headband that shrinks and expands to fit kids and toddlers. The part that fits over the head is also padded and fairly light and comfortable on the ears. Your little boy or girl won't get tired of taking the headphones off.
Durable & Tangle-Free: These school-ready kids' wired headphones are crafted with durable and kid-friendly food-grade materials, it is strong enough to withstand a certain amount of tugging, dragging and rubbing. And it comes with a 1.4m tangle-free audio cord so kids don't have to figure out how to untangle them.
Wide Compatibility & Friendly Support: The kids wired headphones come with a 3.5mm plug, that allows it to be used with all 3.5mm jack devices, such as Computers, iPads, Chromebooks, Tablets, Androids, Switches, Laptops, PC, etc. With 24 months of friendly customer service, please feel free to contact us if you have any questions about these kids headphones.