AUSDOM Voipfocus Connect Wireless Headset Bluetooth V5.1 Dual Connection
Wireless Mono Headset with Microphone Boom and Two ENC Noise Reductions Microphones, Ideal for Business Phone/Video Call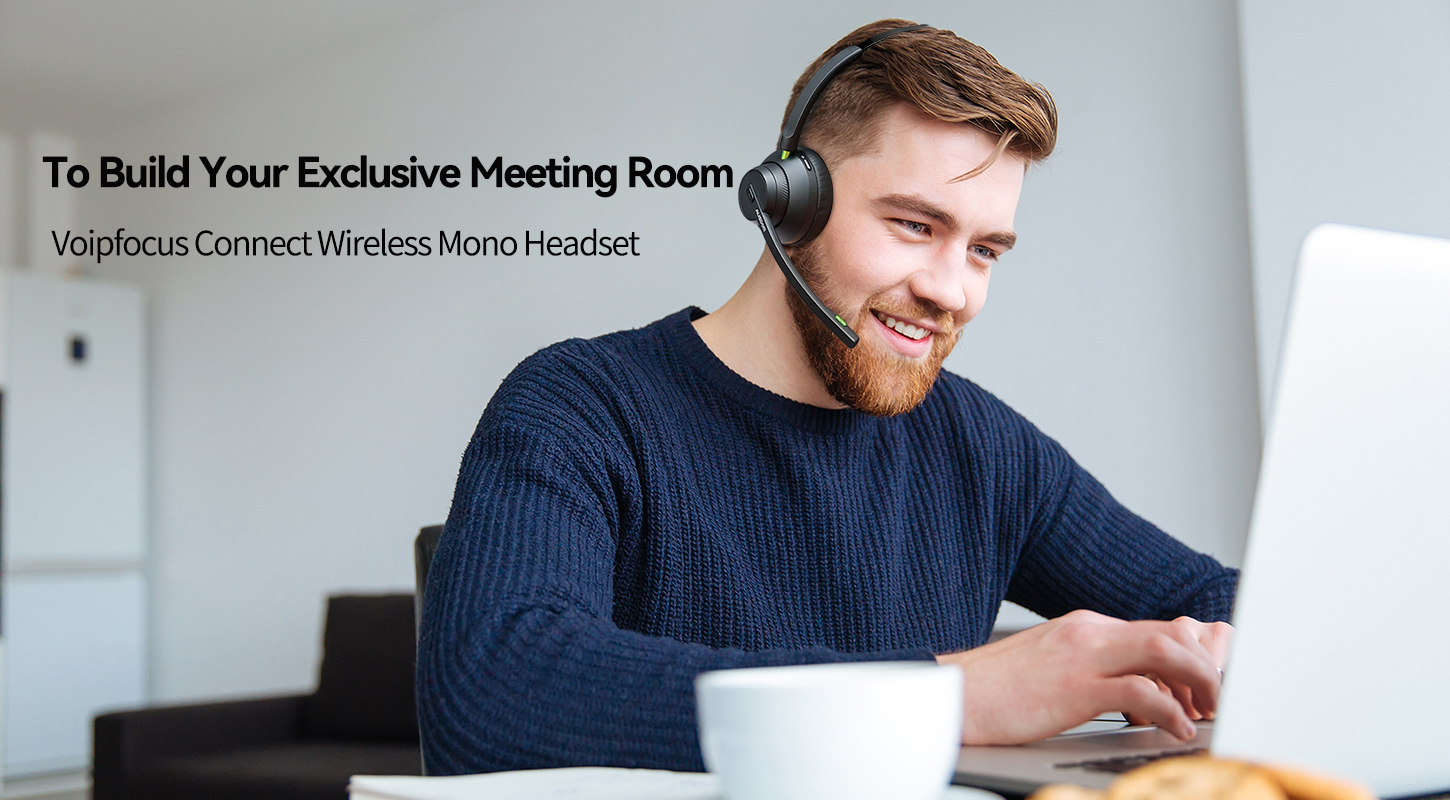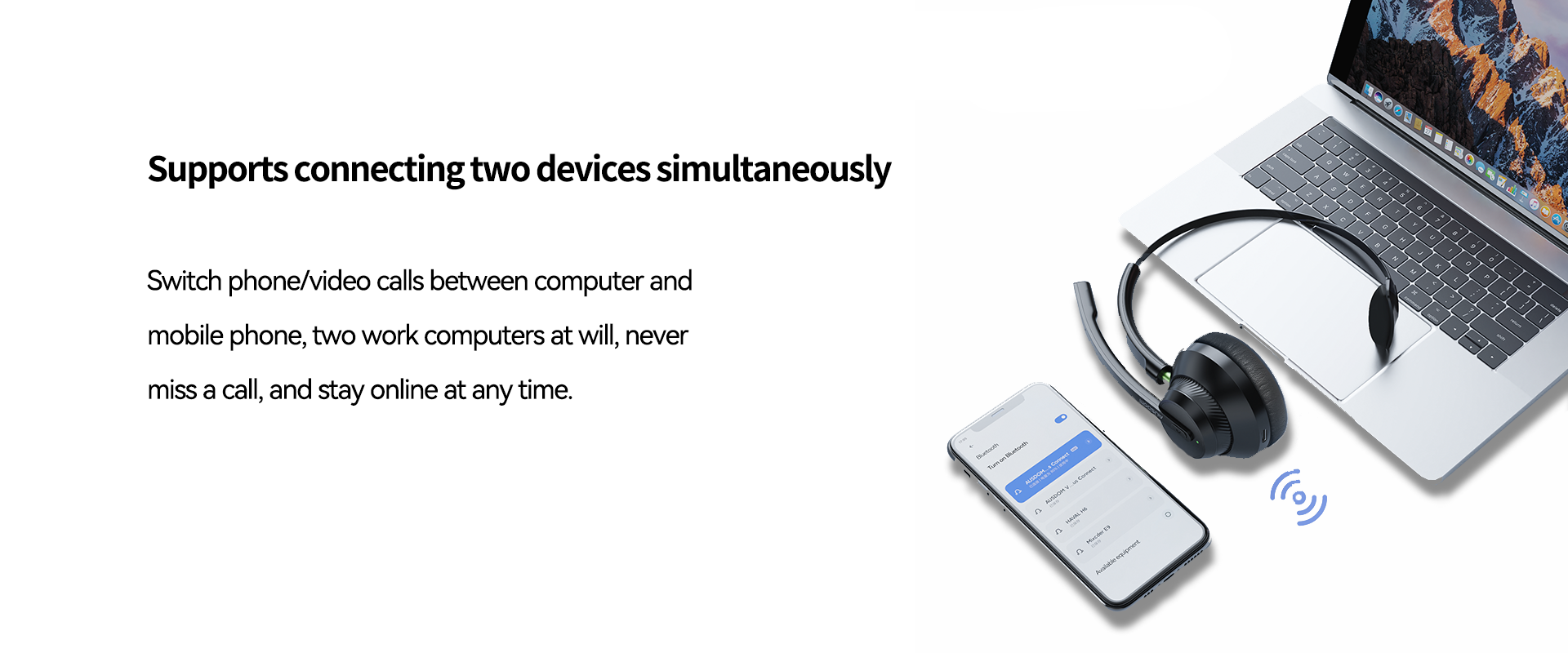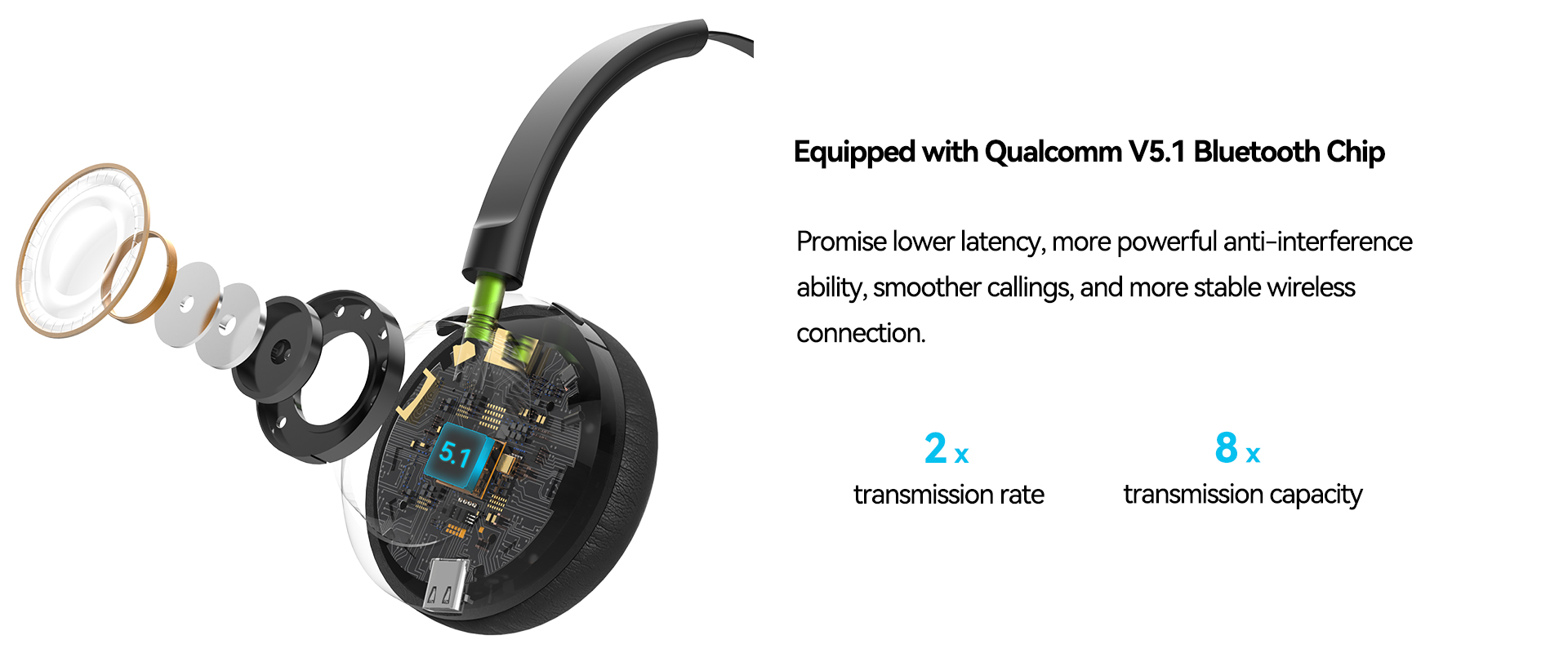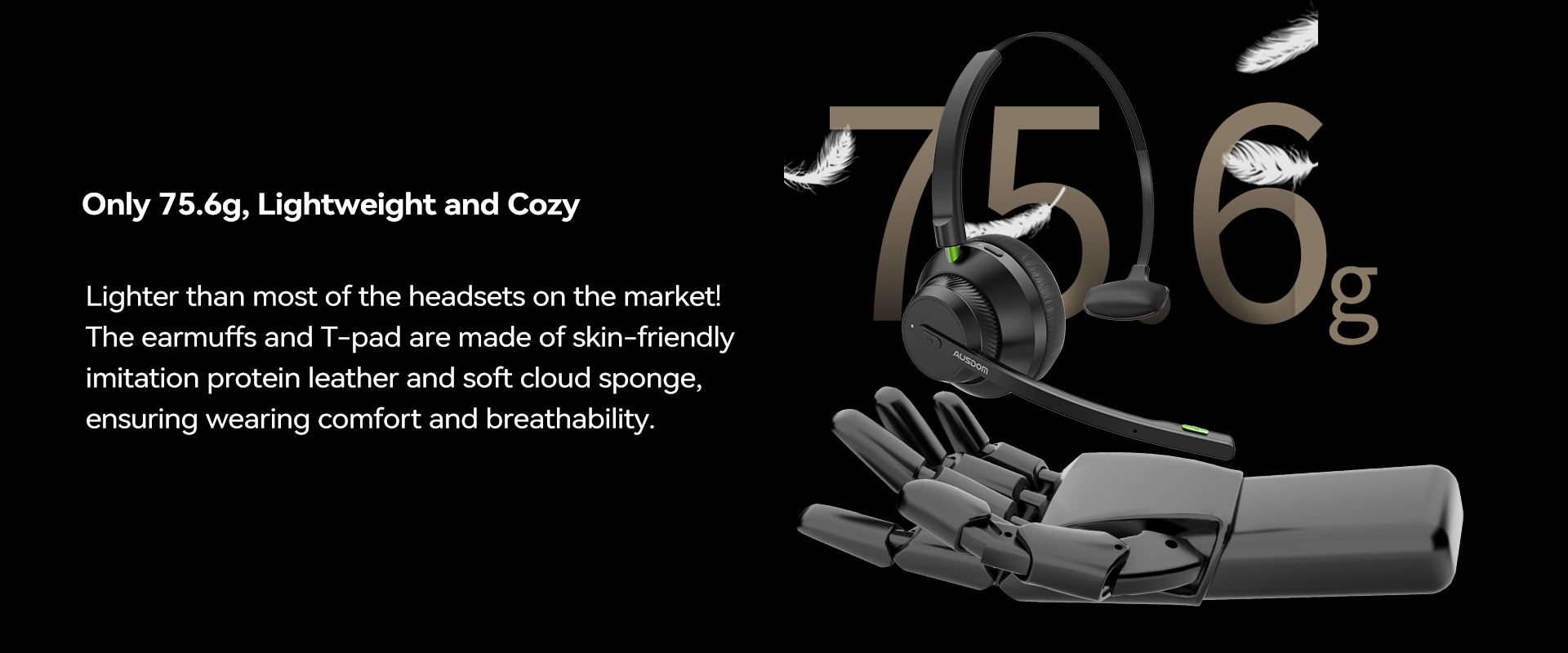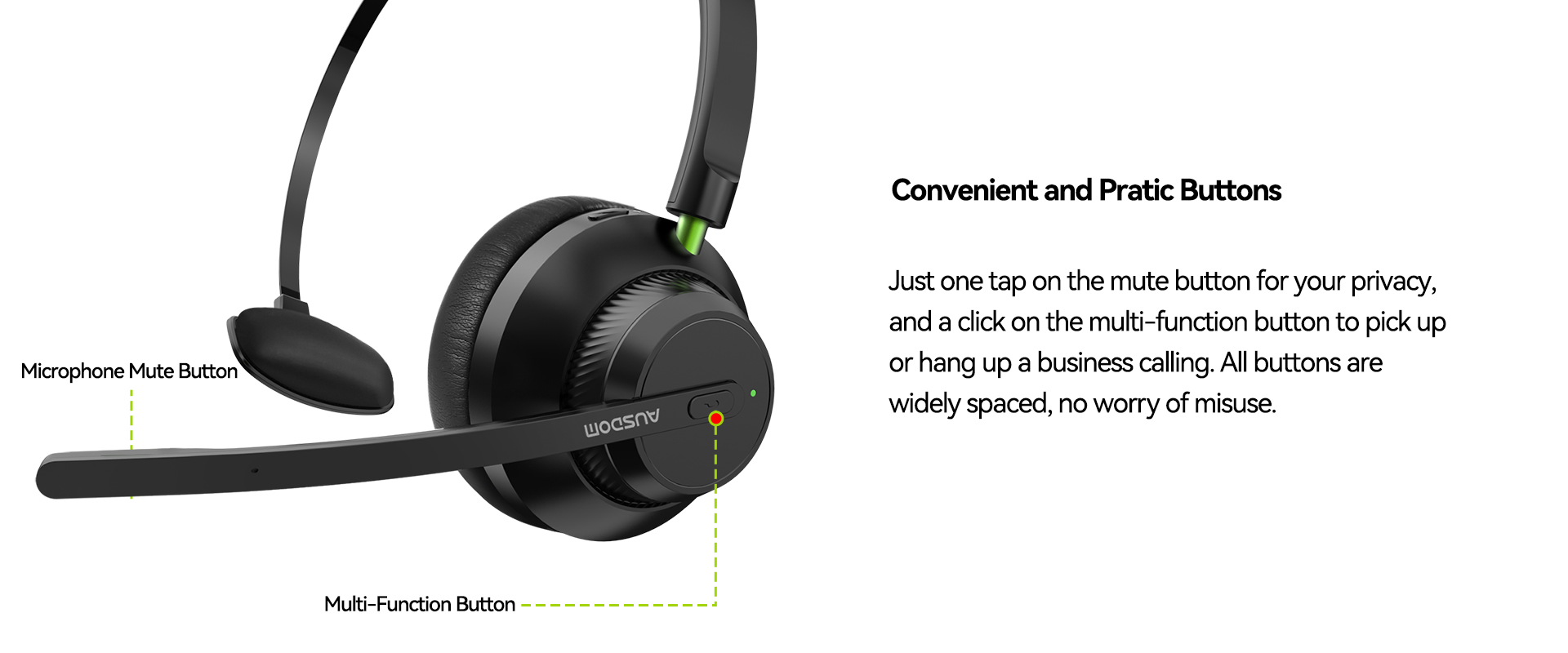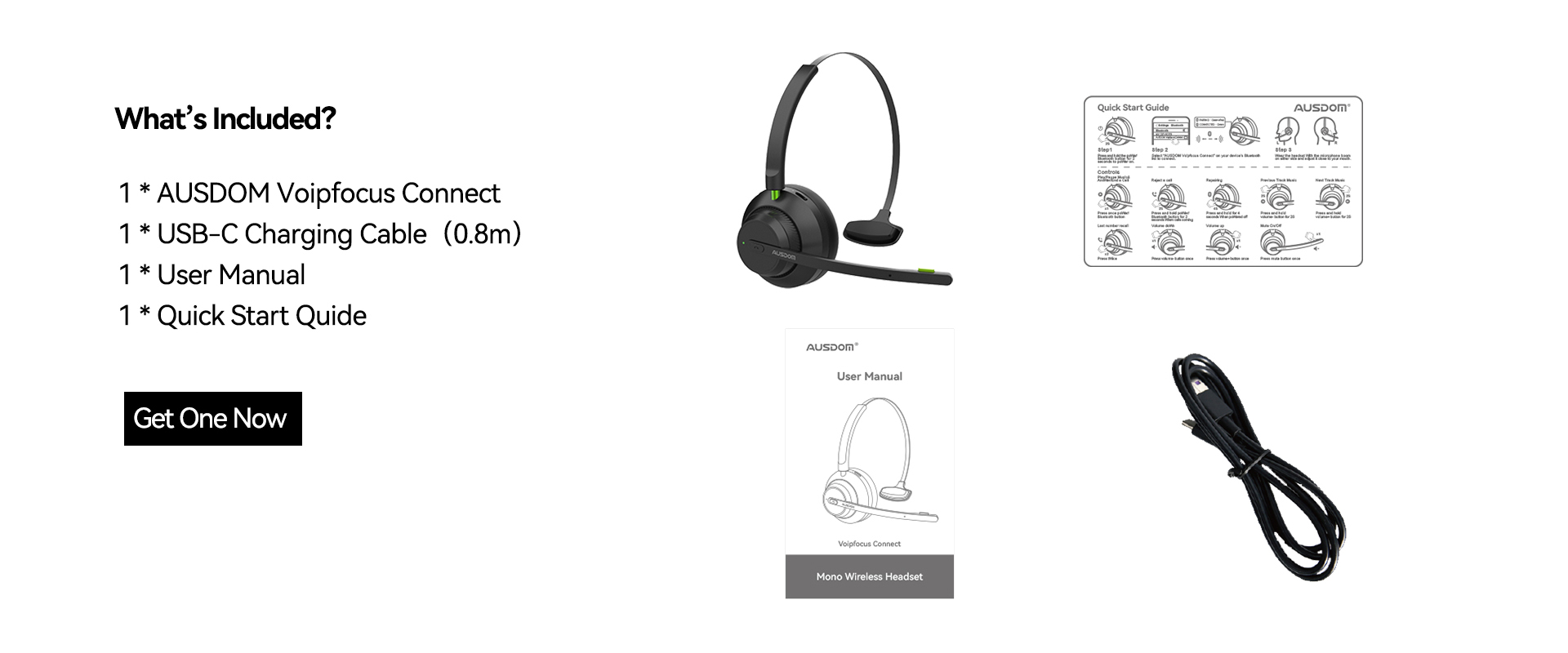 Learn More
Less Noise, More Clear Callings: Comes with two AI-powered ENC noise-canceling microphones, AUSDOM A2301 reduces reverse ambient noise of up to 90%, picking up your voice more accurately, and ensuring clearer, more stereoscopic and distortion-free sound even when you make calls in noisy environments. Sounds like a face-to-face chat.
Support Stable Dual Connection, Switch at Will: Equipped with Qualcomm V5.1 Bluetooth chip, AUSDOM A2301 brings 2 x data transmission rate and 8 x data transmission capacity compared with V5.0, and lower latency, more powerful anti-interference ability, ensuring clearer and smoother callings, and more stable wireless connection; you can connect A2301 to 2 devices at once, switching at will, and on the statut at any time.
Long Battery Life: Built in 400mAh lithium battery, once fully charged, you can listen to music continuously for 50 hours or make calls for 32 hours, meeting needs of a whole week of business calling; fast charging available, only 1.5 hours,you can get a fully charged A2301.
Convenient and Pratic Button: Annoying of switching pages back and forth to answer a phone? Need privacy for a while during business call? AUSDOM A2301 headset help to get it all done! Just one tap on the mute button for your privacy, and a click on the multi-function button to pick up or hang up a business calling. All buttons are widely spaced, no worry of misuse.
Lightweight and Cozy: Weigh only  75.6g, lighter than most of the headsets on the market! And the arm is elastic,  no fatigue even if you wear it all day; the earmuffs and T-pad are made of skin-friendly imitation protein leather and soft cloud sponge to ensure wearing comfort and breathability.
Innovative AUSDOM VoipFence technology: Creatively combine multiple microphone arrays with AI algorithm, AUSDOM VoipFence technology promise to isolate almost all of the ambient noise during a call, so that your partner can hear what you say in a clearer and smoother fashion.